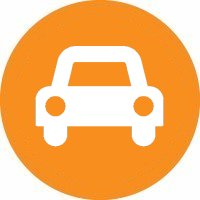 Coastline has a proven track record when it comes to the cleaning of car showrooms throughout the South West.
We acknowledge the importance of these areas as this is your shop floor and only the highest level of service will best reflect the quality of your vehicles and assist in enhancing the buying experience for your potential clients.
We understand that service reliability is just as important as outstanding standards of cleaning and that by delivering both, we can help you to positively influence your vehicle sales.
From streak-free and sparkling windows, highly polished floors, immaculate washrooms to coffee / lounge areas that truly stand out, we will tailor a solution that creates a welcoming environment for your clients and that complements the reputation of your business.
Coastline will draw up a plan to cater for your specific requirements and will work at a time that is most convenient for you and your staff.
Coastline operates an electronic time sheet system which monitors start and finish times to ensure the correct cleaning hours are delivered to site, we have found this an invaluable tool in assisting our service delivery.
Our Area Manager will take personal responsibility for the cleaning work at your offices, and will make regular site visits in order to audit the work of our cleaners and support them in the task of achieving a clean environment.
Coastline Ensures:
• Daily, weekly & monthly bespoke packages
• Photo identification badges & uniformed staff
• Electronic Timesheets
• In house training
• Cover of staff in the event of illness or any other reason.
• Provision of all equipment and cleaning materials included in the price
• A responsible approach to health & safety
• Environmentally aware working practices
• Comprehensive insurances
• Affordable pricing
• Free site visit
We play an active role within the industry and are members of the British Institute of Cleaning Science (BICSC).
Call now for a free quote, contact us, or email us at sales@coastlinecleaning.co.uk.