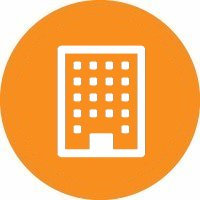 A clean and hygienic office is a more productive place for your staff to work and a more pleasant place for your clients to visit. We provide high quality, cost-effective office cleaning solutions.
Coastline has been servicing clients within the South West since 2004. Providing office cleaning that consists of normal day-to-day cleaning duties including emptying of bins, floor mopping, vacuuming, interior window cleaning along with kitchen and toilet cleaning.
Coastline will draw up a plan to cater for your specific requirements and will work at a time that is most convenient for you and your staff.
Coastline operates an electronic time sheet system which monitors start and finish times to ensure the correct cleaning hours are delivered to site, we have found this an invaluable tool in assisting our service delivery.
Our Area Manager will take personal responsibility for the cleaning work at your offices, and will make regular site visits in order to audit the work of our cleaners and support them in the task of achieving a clean working environment.
Coastline Ensures:
• Daily, weekly & monthly bespoke packages
• Photo identification badges & uniformed staff
• Electronic Time sheets
• In house training
• Cover of staff in the event of illness or any other reason.
• Provision of all equipment and cleaning materials included in the price
• A responsible approach to health & safety
• Environmentally aware working practices
• Comprehensive insurances
• Affordable pricing
• Free site visit
We play an active role within the industry and are members of the British Institute of Cleaning Science (BICSC).
Call now for a free quote, contact us, or email us at sales@coastlinecleaning.co.uk.