As well as being a hygiene requirement, kitchen deep cleaning is proven to prolong the life of kitchen equipment and maintain efficiency.
Coastline can offer a service to thoroughly clean commercial kitchens, stripping down equipment where possible to reach areas often inaccessible within normal routine cleaning tasks (burners, cooker tops, oven racking etc…). Using various cleaning methods including steam cleaning and dip tank methodology, Coastline is able to clean all commercial equipment such as deep fat fryers and grills. We can also clean fridges and freezers too.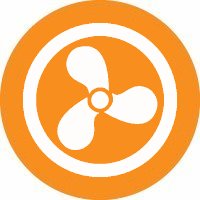 Extractor & Ducting Cleaning
Failure to maintain your extractor systems and filters can ultimately result in fires which in turn could breach of your insurance policy. It is now a requirement of insurance companies to hold an B&ES document TR19 part 7, failure to hold this could mean that your insurance company does not pay in the event of a claim.
Additionally to the insurance aspect, non-regular maintenance also has a knock on cost effect, as partly clogged systems will draw more power to work and cost more to run and eventually could break down by over exertion.
It is important therefore that you arrange regular extractor system cleaning.
Our technicians are fully qualified to offer your company the highest level of service at affordable costs supplying the necessary certification and monitoring systems for you to meet your legal and insurance obligations. We can advise you how often you should have your equipment cleaned, we can install inspection hatches to allow you to carry out your regular inspections as required by the regulation and remind you when the time has come to inspect your installation.
contact us, or email us at sales@coastlinecleaning.co.uk.